Interested in marketing your product or service to a federal, state or local government agency? Did you know there are set-asides from federal agencies for woman-owned, service-disabled veteran, HUBZone and other small certified businesses? Are you interested in locating subcontracting opportunities with federal prime contract holders?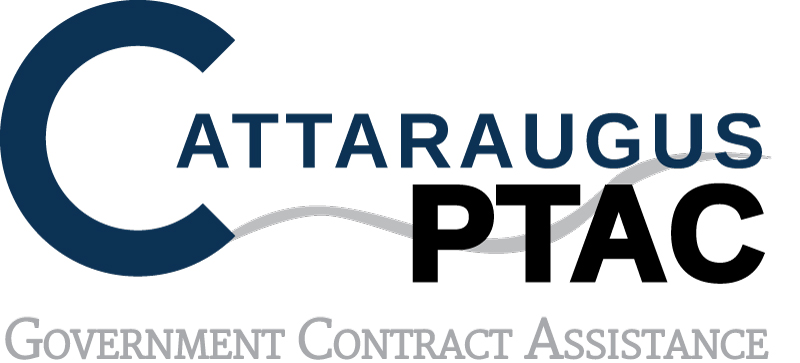 The Cattaraugus County Procurement Technical Assistance Center (PTAC) can assist you in navigating through the steps necessary to do business with the government. The PTAC (Procurement Technical Assistance Program) is dedicated to promoting economic growth in our County and region. We provide confidential one-on-one consulting and training to assist businesses with marketing goods and/or services to federal, state and local governments. We have the resources to help you grow your business and, as a governmental organization, most of our services are free. The PTAC has been assisting businesses since 1987 and is funded by a cooperative agreement between Cattaraugus County and the Department of Defense. The PTAC offers webinars and online meetings so a business won't have to waste time traveling to and from training sessions or workshops.
CCPTAC Website
To learn more about PTAC services or to sign up for assistance visit the PTAC website at www.ccPTAC.org.
PTAC Coverage
All businesses located in our fifteen county service area of the following counties are eligible to utilize the PTAC services:
Allegany
Broome
Cattaraugus
Cayuga
Chautauqua
Chemung
Chenango
Cortland
Erie
Madison
Niagara
Schuyler
Steuben
Tioga
Tompkins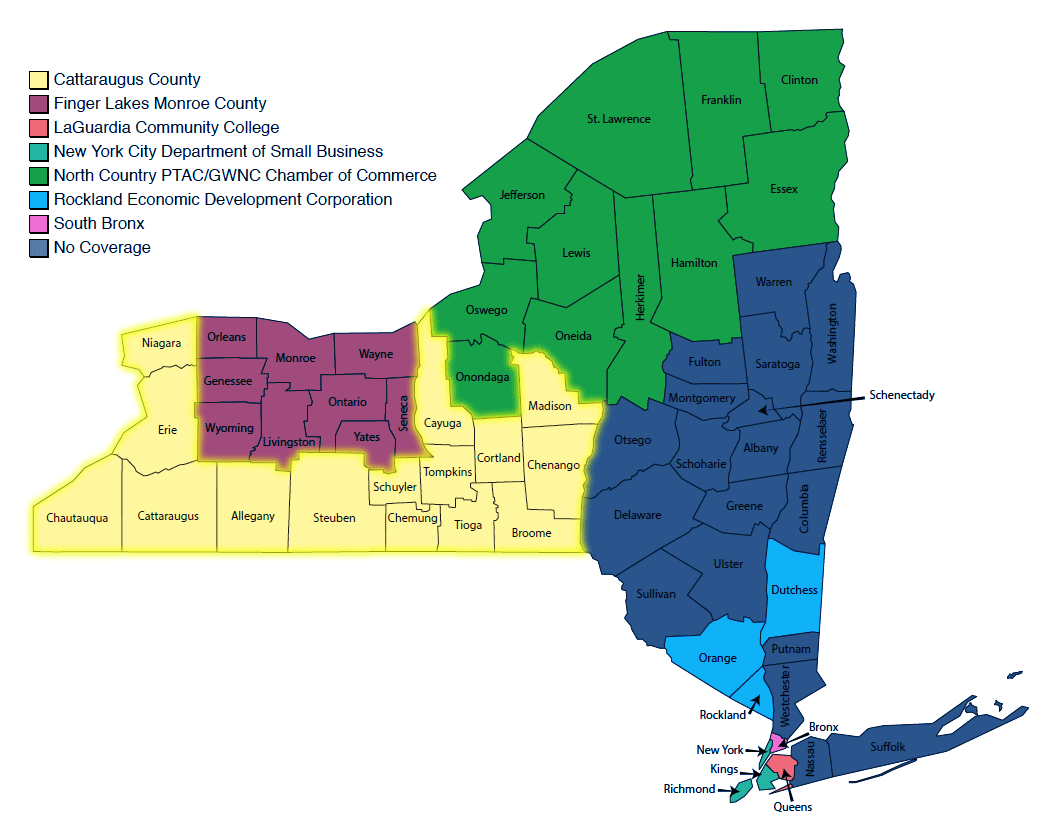 Other Gov. Contracting Assistance Websites
Other websites for government contracting assistance (these and many more can be found on the PTAC website):
Doing Business with New York State: A Guide to Understanding the State's Procurement Practices - PDF REPLACE with https://ogs.ny.gov/procurement ?
United States Small Business Administration (SBA): Federal Contracting
Doing Business with the DoD - http://www.acq.osd.mil/osbp/doing_business/index.htm